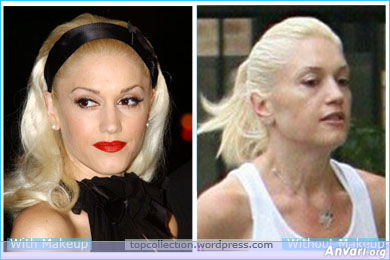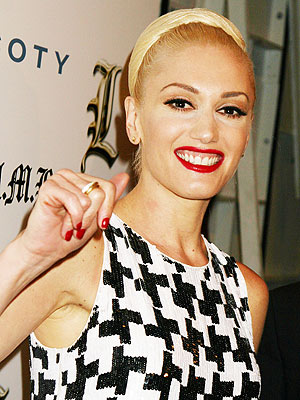 No doubt.... (pun totally intended)....I've loved Gwen Stefani's style for a long time......I loved her boy pants and punky tank-top look forever...it suited my tomboy-ish style of dressing....In high school I work baggy pants and skate shoes...ha ha ha ha ha
Gwen's look is to timeless and old Hollywood glam......I love it!
Here's what I used to get her look.....
MAC shadows in BRULE or BLANC TYPE (nude-ivory colors)
CONTOUR SHADOW colors......OMEGA (light beige-y brown with a slight green hue)
or charcoal brown (a medium cool brown)
LINER in CHROMALINE liner in BLACK BLACK (from MAC) or you could use the FLUID LINE
Black Mascara - L'Oreal Double Extend Tubes
LIPS: RUSSIAN RED from MAC (a cool blue-red-great on all skin tones) or for a more matte look you could RUBY WOO from MAC (it's the one with clay in it...) optional...lipliner.....
BLUSH : just for contour and slight color
HARMONY from MAC (a warm browny-pink)
ANGEL from MAC (a really really light baby pink)
enjoy and go Gwen-it-up!!!!!