Somedays I wish a huge hug from a giant bag of balloons would help!
If you didn't know some of the things I'd like to "balloon-hug-away" they are:
#1. that FACEBOOK disabled my account....which mean everyone else can see my facebook EXCEPT ME!!! I can't log on, sign in- NOTHING!
(so please check here and my twitter for all updates and anything, it could take up to a week or more for FACEBOOK to fix this again! ahhhhh)
this is the 2nd time Facebook has done this to me...siting they thought I was an imposter of myself!
(I already miss you guys on there!!!)
#2 then youtube was having problems with one of my videos... (i don't even want to bore you with the details! bleh)
#3. Well I could go on, but I'd rather focus on how I'm gonna try to solve this! ha ha ha
SOLUTIONS: so now I have no way of updating people on GLAMINAR details....so here we go:
CHICAGO GLAMINAR is this SATURDAY August 14th
...we only have a few spaces left...
GO HERE TO BUY TICKETS, if there are any left (because I have no way of updating on facebook how many exact spaces we have left..boooo. Maybe check twitter!)
www.glaminar.com
and just because I keep getting emails:
the Become a Pro Make-Up Artist is my favorite class...it's more than being a make-up artist, it's how to go after your dreams, be happy and super confident, how to change how you live...how to be wildly successful at WHATEVER you do....this class changes lives, attitudes. I share all my marketing and success tips...I share my heart with you- it's AMAZING!!!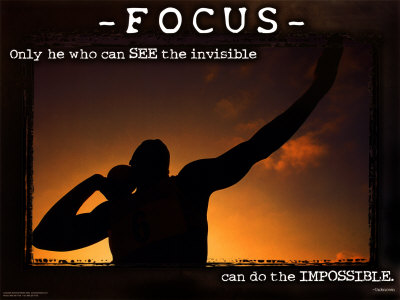 LESSONS from things going wrong
: don't focus on everything going wrong- FOCUS on FINDING A SOLUTION! You go in the direction of your thoughts- If you think about all the problems....you're never going to get to the place where solutions are. Think about how you're going to solve, change, or fix your problems AND sure enough....you will GET OUT OF YOUR PROBLEMS....but "Polly Problem Dweller" is going no where but feeling worse about herself!
and last but not least....
my shoe love of the week:
these are the coolest mix of cowboy boot, riding boot, and all out rocker chic boot....I love these! Bonus points for these bad boys: they have a heel - so not only will you appear taller BUT SKINNIER...yay! I love these because they fit in with my side that grew up on lots of land with cows and horses...and then the side that lived in a high rise on busy metropolitan street! love these!
SANDALS! I've been searching for the perfect "gladiator-rocker-sandal" all summer - they were waiting for me at FOREVER 21 for only $18.80!!! these are really comfy and I put my Dr. Scholls Gel Sandal inserts and these babies are like slippers!
DRUM ROLL PLEASE!!!!! NOw for my new beauty addiction of the week!
I can NOT stop wearing this red lipstick from L'Oreal- Infallible Lip color in BEYONCE!!!
this stuff is no joke! It does NOT come off until you remove it!!! I ate drank, kissed my little ones, ate and drank some more, did a demo to my mom about scrubbing it with my hand...NOTHING CAME OFF!!!! I love this stuff!!!
did I mention my current love for the red-lipped pin-up look!?! It's the worlds fastest make-up look!
watch my Marilyn Monroe pin-up (red lip) look here:
And if you can think of it...can any of my facebook fam...post something on my facebook to tell everyone that I'm "banned" from facebook and to check here for everything! thanks guys...I miss interacting with you guys on FB already!!!!
huge love and problem solving...your kandee