This is my pair of Lady Gaga Heartbeats Headphones, that I love!
To celebrate my birthday (yay! On Friday, July 9th)....I don't want to be the only one getting a present...One of you will win a pair of these lovely little "ear candy" gems too!
j
I even took a picture a picture of the packaging of the Gaga Heartbeats inside the Kitson store on Robertson, to show you how much they retail for....if you look close, you'll see $145 US dollars! And you will pay absolutely nothing...I'm even going to pay the shipping to ship ANYWHERE! Yes, no matter where you live on the globe....you ARE ELIGIBLE TO ENTER!!!!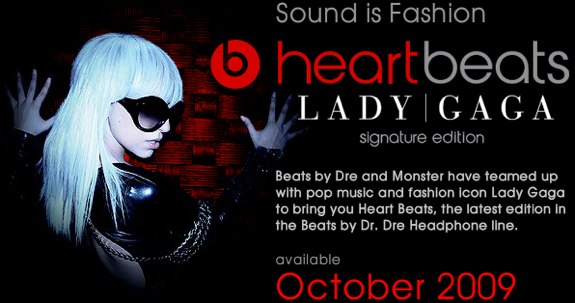 THESE ARE THE OFFICIAL RULES TO ENTER:
(i know, i know, but without rules, I'd never figure out a winner!)
#1. you MUST be a SUBSCRIBER to my YOUTUBE channel
(yay for all my subby family)
#2. YOU MUST post your COMMENT to the YOUTUBE video
#3. TYPE in HAPPY BIRTHDAY in your COMMENT
#4. The winner MUST respond withing 48 hours of me posting the winner here. I'll have to pick another winner if I can't get a hold of ya! My schedule is getting real crazy and I'll only have time to ship things out on a certain day! So check back soon to see if you've won!
Winner will be picked with the help of random.org!
WINNER WILL BE ANNOUNCED here on my blog!!!!
CONTEST ENDS JULY 9th, 2010, MY BIRTHDAY!!!!! yay!!!...so hurry!!!!
I'm glad I get to share a present with you too for my b-day! I can't wait to see who wins!!! huge love and love for headphones, the almost-birthday-girl, kandee